Steve Hayman said:

Hi, happy SBrick+ owner here, keen to get going. Is there any news on the promised Swift Playgrounds support?

Thx

Steve
Hello Steve,
We would like to keep the deadlines that was announced in our project timeline.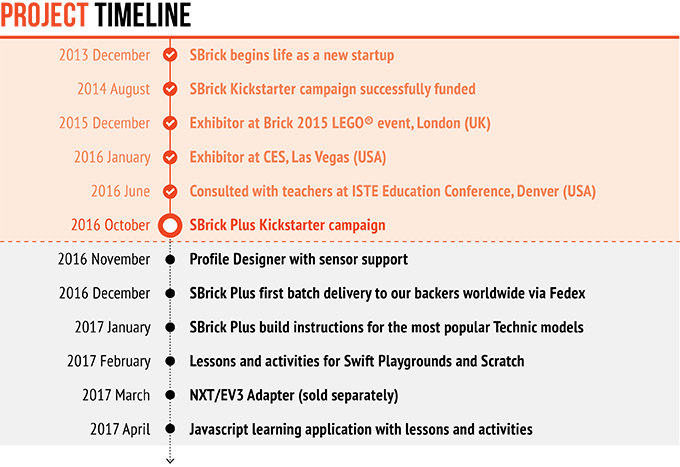 Here you can see the expected dates. We hope that it will be finished just in time!
I hope I could helped to you,
Best regards,
Balint
Sbrick Team