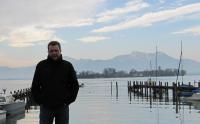 Member Info
Member Type: Regular Member
Profile Views: 83 views
Friends: 0 friends
Last Update:
Joined:
Nikolaus Rüther HALLO .... Ich benutze meine sbrick mit einem Xbox one s Controller !!!  Nun habe ich das Problem mit meinen Lichtern die einfach nicht an bleiben wollen. Sobald ich die Button loslasse gehen die Lichter am Modell aus. Die Lichter sind auf den Button A B ... more

Nikolaus Rüther replied to a topic in the forum Support:

Nikolaus Rüther has just signed up. Say hello!